Benji Tucker

Co-Host
Benji picked up his first weight when he was 17 years old. Originally, he was a soccer player but he became depressed because he had no social life or balance that came with all of the effort he had put into the sport. With not many friends and not feeling like he got the respect he deserved from those around him, Benji decided to make a change that would transform his life forever. He was tired of being called skinny all the time and not having his presence felt when he stepped into a room. enough was enough. So, Benji would decide to dedicate everything to building structure in his life by going to the gym and building his body. Benji became obsessed with reading everything that related to fitness and nutrition and was able to apply this to get quick results. He realized the instant effect that lifting weights had on his life and never looked back.


Although Benji was quick to understand many nutrition and training principles, he soon plateaued. Benji began to have dreadful, flu-like symptoms over the course of a few days. This happened three times in an entire month which landed him in the hospital out of fear that something very bad was going on. Turns out, Benji was luckily just overtraining in the gym. During the same time, Benji began to have joint issues and muscular pain as well. Something had to change or serious damage could be done to his body. Because of this, Benji rethought his entire approach to fitness. Although he was still aesthetically driven, he learned the valuable lesson that health and longevity were just as important. From here, Benji sifted through all of the research in regards to fitness and nutrition in order to discern what was truly science-based and what was simply a lie from the fitness industry.

Benji used this newfound knowledge to pack on more muscle and feel better than he ever had. Shortly thereafter, he become a personal trainer at just 18 years old and applied his science-based training philosophy to help his clients get real results like he had gotten for himself. After improving the lives of countless clients, Benji met Chris Lee at a local gym. The two shared very similar values in life but also in regards to health and fitness. They saw the opportunity to make a change in the fitness industry and that's when Benji and Chris started Generation Fit and came up with the APEX Method which has helped transform numerous lives forever!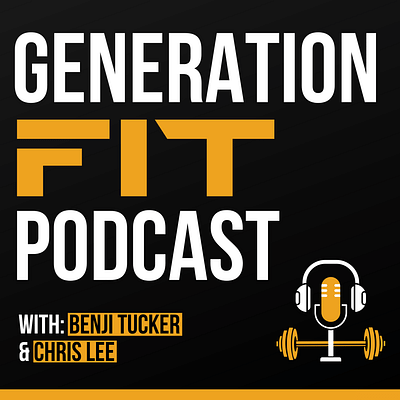 In this episode, Benji and Chris discuss 8 reasons you're not growing in the gym and how to fix them right away. Mistake #1: Not eating enough calories (1:23) Can you lose fat and build muscle at the same time? (5:45) Mistake #2: Not eating enough protein (8:27) Mistake #3: Not training hard enough...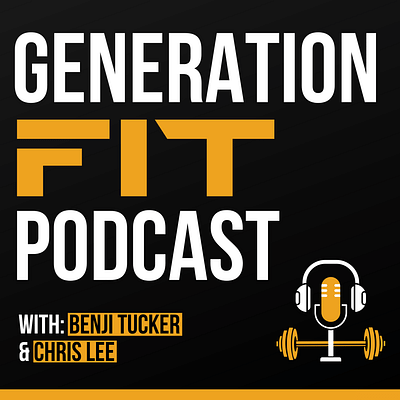 In this episode, Benji and Chris discuss EVERYTHING pertaining to your back training and how to make the most of it. Benji and Chris run through the anatomy of the back (1:07) What role do your genetics play in your training and overall back development? (6:18) Volume: How many sets should yo...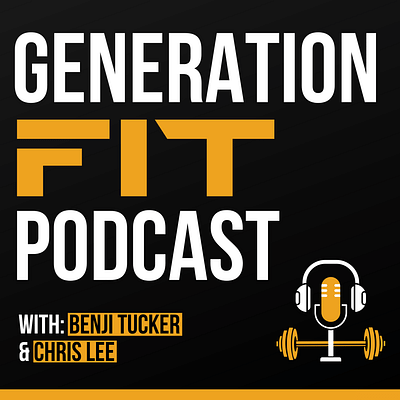 In this episode, Benji and Chris speak about seven of the biggest fitness myths, why you shouldn't believe them, and what to do instead! Myth #1: Stretching before a workout (1:08) When to stretch and how to warm-up (3:50) Myth #2: You can lose body fat from specific areas only (6:11) Myth #3: Over...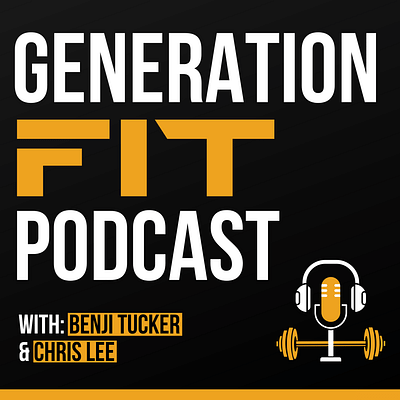 In this episode, Benji and Chris speak about everything supplement related - what supplements you should be taking, which supplements don't work, and all the misinformation regarding supplementation. A brief history of the inception of supplements (1:17) The mythical claims that the fitness i...
In this episode, Benji and Chris discuss New Year's Resolutions and various tips and tricks you can use to stay oriented towards your goals Benji and Chris discuss their thoughts on New year's Resolutions and wether or not they have any (1:15) Common mistakes people make whe...